A-
A
A+
Yi-Tsung Lin (林邑璁)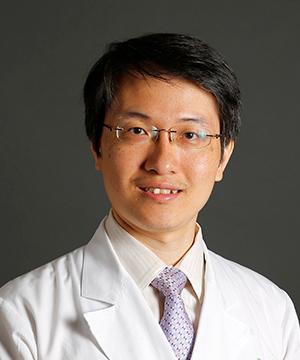 簡介
學歷

國立陽明大學醫學系學士
國立陽明大學臨床醫學研究所博士

經歷
現職:

- 迄今 臺北榮民總醫院 內科部感染科 主治醫師
- 迄今 國立陽明大學 急重症醫學研究所 專任副教授

經歷:

- 臺北榮民總醫院 內科部住院醫師
- 臺北榮民總醫院 內科部感染科 總醫師
- 臺北榮民總醫院 內科部 總醫師
- 署立金門醫院 內科 主治醫師

醫療專長

感染症學、微生物學、細菌毒性及抗藥性、 愛滋病、不明原因發燒、一般內科

證照

中華民國內科專科醫師
中華民國感染症專科醫師

語言專長

國語 台語 英語
著作
得獎紀錄 Awards and Honors
102年醫師節臨床教學績優獎
106年醫師節臨床教學績優獎
102, 103, 104, 105, 106年實習醫學生票選最佳教學醫師獎
103, 104, 105學年度陽明大學醫學系核心實習臨床優良教師
著作 Publications
第一或通訊作者
1. Lin YT, Chan YJ, Chiu CH, Lin ML, Yu KW, Wang FD, Liu CY. Tigecycline and colistin susceptibility of Chryseobacterium meningosepticum isolated from blood in Taiwan. Int J Antimicrob Agents. 2009 Jul; 34:100-1. (2015 IF=4.097, Rank 41/253, pharmacology & pharmacy)
2. Lin YT, Chiu CH, Chan YJ, Lin ML, Yu KW, Wang FD, Liu CY. Clinical and microbiological analysis of Elizabethkingia meningoseptica bacteremia in adult patients in Taiwan. Scand J Infect Dis. 2009; 41:628-34. (2015 IF=1.366, Rank 66/83, infectious diseases)
3. Lin YT, Chen TL, Siu LK, Hsu SF, Fung CP. Clinical and microbiological characteristics of community-acquired thoracic empyema or complicated parapneumonic effusion caused by Klebsiella pneumoniae in Taiwan. Eur J Clin Microbiol Infect Dis 2010; 29:1003-10. (2015 IF=2.857, Rank 29/83, infectious diseases)
4. Lin YT, Jeng YY, Chen TL, Fung CP. Bacteremic community-acquired pneumonia due to Klebsiella pneumoniae: Clinical and microbiological characteristics in Taiwan, 2001-2008. BMC Infect Dis 2010;10:307. (2015 IF=2.690, Rank 33/83, infectious diseases)
5. Lin YT, Jeng YY, Lin ML, et al. Clinical and microbiological characteristics of Chryseobacterium indologenes bacteremia. J Microbiol Immunol Infect 2010; 43:498-505. (2015 IF=2.955, Rank 27/83, infectious diseases)
6. Lin YT, Liu CJ, Fung CP, Tzeng CH. Nosocomial Klebsiella pneumoniae bacteraemia in adult cancer patients-characteristics of neutropenic and non-neutropenic patients. Scand J Infect Dis. 2011; 43:603-8. (2015 IF=1.366, Rank 66/83, infectious diseases)
7. Lin YT, Liu CJ, Chen TJ, et al. Pyogenic liver abscess as the initial manefestation of underlying hepatocellular carcinoma. Am J Med. 2011;124:1158-64. (2015 IF=5.610, Rank 13/151, medicine, general & internal)
8. Lin YT, Tseng CP, Lin JC, et al.Seroepidemiology of Klebsiella pneumoniae colonizing the intestinal tract of healthy Chinese and overseas Chinese adults in Asian countries. BMC Microbiol. 2012; 12:13 (2015 IF=2.581, Rank 58/123, microbiology y)
9. Wu HS, Wang FD, Tseng CP, Wu TH, Lin YT*, Fung CP. Characteristics of healthcare-associated and community-acquired Klebsiella pneumoniae bacteremia in Taiwan. J infect. 2012; 64:162-8. (*corresponding author, 2015 IF=4.382, Rank 13/83, infectious diseases)
10. Lin YT, Liu CJ, Chen TJ, Fung CP. Long-term mortality of patients with septic ocular or central nervous system complications from pyogenic liver abscess: A population-based study. PLoS ONE 2012;7(3):e33978. (2015 IF=3.057, Rank 11/63, multidisciplinary sciences)
11. Lin YT, Fung CP. Pyogenic liver abscess in the elderly: What we have learned? J Chin Med Assoc 2012; 75(4):139-40. (2015 IF=1.013, Rank 88/155, medicine, general & internal)
12. Tseng CP, Wu HS, Wu TH, Lin YT*, Fung CP. Clinical characteristics and outcome of patients with community-onset Klebsiella pneumoniae bacteremia requiring intensive care. J Microbiol Immunol Infect 2013; 46(3):217-23. (*corresponding author, 2015 IF=2.955, Rank 27/83, infectious diseases)
13. Wang YP, Liu CJ, Hu YW, Chen TJ, Lin YT*, Fung CP. Risk of cancer among patients with herpes zoster infection: a population-based study. CMAJ 2012; 16;184(15):E804-9. (*corresponding author, 2015 IF=6.724, Rank 11/151, medicine, general & internal)
14. Lin YT, Wang FD, Wu PF, Fung CP. Klebsiella pneumoniae liver abscess in diabetic patients: association of glycemic control with the clinical characteristics. BMC Infect Dis 2013; 13:56. (2015 IF=2.690, Rank 33/83, infectious diseases)
15. Lin YT, Liu CJ, Yeh YC, Chen TJ, Fung CP. Ampicillin and amoxicillin use and the risk of Klebsiella pneumoniae liver abscess in Taiwan. J Infect Dis 2013; 208(2): 211-7. (2015 IF=6.344, Rank: 5/83, Infectious Diseases)
16. Liu BH, Duh RW, Lin YT*, Yang TL, Fung CP, TSAR Hospitals. A multicenter surveillance of antimicrobial resistance in Serratia marcescens in Taiwan. J Microbiol Immunol Infect 2014;47(5):387-93. (*corresponding author, 2015 IF=2.955, Rank 27/83, infectious diseases)
17. Wu PF, Chang YY, Lin YT*, Wang FD, Chan YJ, Fung CP. Clinical characteristics and economic consequence of Klebsiella pneumoniae liver abscess in Taiwan. J Microbiol Immunol Infect 2015; 48(2):190-7. (*corresponding author, 2015 IF=2.955, Rank 27/83, infectious diseases)
18. Lin YT, Wang FD, Chan YJ, Fu YC, Fung CP. Clinical and microbiological characteristics of tigecycline non-susceptible Klebsiella pneumoniae bacteremia in Taiwan. BMC Infect Dis 2014;14(1):1. (2015 IF=2.690, Rank 33/83, infectious diseases)
19. Lin YT, Tseng KY, Yeh YC, Yang FC, Fung CP, Chen NJ. Triggering Receptor Expressed on Myeloid Cells-1 promotes survival during Klebsiella pneumoniae liver abscess in mice. Infect Immun 2014;82:1335-1342. (2015 IF=3.603, Rank 20/83, infectious diseases)
20. Chang YY, Chuang YH, Siu LK, Wu TL, Lin JC, Lu PL, Wang JT, Wang LS, Lin YT*, Huang LJ, Fung CP. Clinical features of patients with carbapenem non-susceptible Klebsiella pneumoniae and Escherichia coli in the intensive care units: A nationwide multicenter study in Taiwan. J Microbiol Immunol Infect 2015 ;48(2):219-225. (*corresponding author, 2015 IF=2.955, Rank 27/83, infectious diseases)
21. Chiou YW, Lin YT*. Gas-forming Klebsiella pneumoniae liver abscess in a patient without diabetes. J Microbiol Immunol Infect 2015 Dec;48(6):709-10. (*corresponding author, 2015 IF=2.955, Rank 27/83, infectious diseases)
22. Lin YT*, Huang YW, Liou RS, Chang YC, Yang TC. MacABCsm, an ABC-type tripartite efflux pump of Stenotrophomonas maltophilia involved in drug resistance, oxidative and envelope stress tolerances and biofilm formation. J Antimicrob Chemother. 2014; 69(12):3221-6. (2015 IF=4.919, Rank 20/253, pharmacology & pharmacy)
23. Lin YT, Wang YP, Wang FD, Fung CP. Community-onset Klebsiella pneumoniae pneumonia in Taiwan: clinical features of the disease and associated microbiological characteristics of isolates from pneumonia and nasopharynx. Front Microbiol. 2015 Feb 18; 9:122 (2015 IF=4.165 Rank: 23/123, microbiology)
24. Wang YP, Liu CJ, Chen TJ, Lin YT*, Fung CP. Proton pump inhibitor use significantly increases the risk of cryptogenic liver abscess: a population-based study. Aliment Pharmacol Ther. 2015; 41: 1175–1181 (*corresponding author, 2015 IF=6.320 Rank: 12/253, pharmacology & pharmacy)
25. Lin YT, Huang YW, Chen SJ, Chang CW, Yang TC. SmeYZ Efflux Pump of Stenotrophomonas maltophilia Contributes to Drug Resistance, Virulence-related Characteristics, and Virulence to Mice. Antimicrob Agents Chemother. 2015; 59(7):4067-73. (2015 IF=4.415 Rank: 22/123, microbiology)
26. Lin YT, Pan YJ, Lin TL, Fung CP, Wang JT. Transfer of CMY-2 cephalosporinase from Escherichia coli to virulent Klebsiella pneumoniae causing a recurrent liver abscess. Antimicrob Agents Chemother. 2015; 59(8):5000-2. (2015 IF=4.415 Rank: 22/123, microbiology)
27. Lin YT, Chung C, Su CF, Chan YJ, Wang LS, Huang CT, Chung YC, Siu LK, Fung CP. Efficacy of appropriate antimicrobial therapy on the survival of patients with carbapenem non-susceptible Klebsiella pneumoniae infection: a multicenter study in Taiwan. Medicine 2015; 94:e1405. (2015 IF=2.133 Rank: 40/155, medicine, general & internal)
28. Lin YT, Huang YW, Huang HH, Yang TC, Wang FD, Fung CP. In vivo evolution of tigecycline non-susceptible Klebsiella pneumoniae strains in patients: relationship between virulence and resistance. Int J Antimicrob Agents 2016; 48(5):485-491. (2015 IF=4.097, Rank 41/253, pharmacology & pharmacy)
29. Juan CH, Huang YW, Lin YT*, Yang TC, Wang FD. Risk factors, outcomes and mechanisms of tigecycline non-susceptible Klebsiella pneumoniae bacteremia. Antimicrob Agents Chemother. 2016; 60(12):7357-7363. (*corresponding author, 2015 IF=4.415 Rank: 22/123, microbiology)
30. Wu PF, Chuang C, Su CF, Lin YT*, Chan YJ, Wang FD, Chuang YC, Siu LK, Fung CP. High minimum inhibitory concentration of imipenem as a predictor of fatal outcome in patients with carbapenem non-susceptible Klebsiella pneumoniae. Sci Rep. 2016 Sep 2;6:32665. (*corresponding author, 2015 IF=5.228 Rank: 7/63, multidisciplinary sciences)
31. Yang HS, Fang WL, Lin YT*. A case of liver abscess caused by tigecycline-nonsusceptible Klebsiella pneumoniae. J Microbiol Immunol Infect. 2016 Aug;49(4):621-2. (*corresponding author, 2015 IF=2.955, Rank 27/83, infectious diseases)
32. Chung C, Fan WC, Lin YT*, Wang FD. The emergence of Klebsiella pneumoniae liver abscess in non-diabetic patients in Taiwan. Gut Pathogens. 2016: 8:46 (*corresponding author, 2015 IF=2.816, Rank 52/123, microbiology)
33. Huang YC, Huang YW, Lin YT*, Wang FD, Chan YJ, Yang TC. Risk factors and outcome of levofloxacin-resistant Elizabethkingia meningoseptica bacteraemia in adult patients in Taiwan. Eur J Clin Microbiol Infect Dis. 2017 6(8):1373-1380 (*corresponding author, 2015 IF=2.857, Rank 29/83, infectious diseases)
34. Lin YT. What can we learn from the dissemination of carbapenem-resistant Acinetobacter baumannii in patients with burn injury? J Chin Med Assoc. 2017 Apr;80(4):189-190. (2016 IF=1.252 Rank: 82/154, medicine, general & internal)
35. Huang YC, Lin YT*, Wang FD. Comparison of the therapeutic efficacy of fluoroquinolone and nonfluoroquinolone treatment in patients with Elizabethkingia meningoseptica bacteraemia. Int J Antimicrob Agents 2017 (in press) (*corresponding author, 2016 IF=4.307, Rank 35/256, pharmacology & pharmacy)
其他共同作者
1. Jeng YY, Lin YT, Huang LJ, et el. Does radiographic evidence of prior pulmonary tubercular infection influence the choice of empiric antibiotics for community-acquired pneumonia in a tuberculosis-endemic area ? J Microbiol Immunol Infect 2010; 43:386-94. (2015 IF=2.955, Rank 27/83, infectious diseases)
2. Hsu SF, Lin YT, Chen TL, et al. Antimicrobial resistance of Moraxella catarrhalis isolates in Taiwan. J Microbiol Immunol Infect 2012; 45(2):134-40. (2015 IF=2.955, Rank 27/83, infectious diseases)
3. Fung CP, Chang FY, Lin JC, Ho DM, Chen CT, Chen JH, Yeh KM, Chen TL, Lin YT, Siu LK. Immune response and pathophysiological features of Klebsiella pneumoniae liver abscesses in an animal model. Lab Invest. 2011; 91:1029-39. (2015 IF=4.202, Rank 12/78, pathology)
4. Wang FD, Chen YY, Chen TL, Lin YT, Fung CP. Risk factors and mortality of nosocomial infections of methicillin-resistant Staphylococcus aureus in an intensive care unit. J Crit Care. 2011; 26:82-8. (2015 IF=2.445, Rank 18/33, critical care medicine)
5. Fung CP, Lin YT, Lin JC, et al. Klebsiella pneumoniae in Gastrointestinal Tract and Pyogenic Liver Abscess Emerg Infect Dis. 2012;18(8):1322-5. (2015 IF=6.994, Rank 4/83, infectious diseases)
6. Lee YT, Kuo SC, Yang SP, Lin YT, Tseng FC, Chen TL, Fung CP.Impact of Appropriate Antimicrobial Therapy on Mortality Associated With Acinetobacter baumannii Bacteremia: Relation to Severity of Infection. Clin Infect Dis. 2012;55(2):209-15. (2015 IF=8.736, Rank 2/83, infectious diseases)
7. Ou SM, Liu CJ, Teng CJ, Lin YT, Chang YS, Chiang SC, Tzeng CH, Chen TJ. Impact of pulmonary and extrapulmonary tuberculosis infection in kidney transplantation: a nationwide population-based study in Taiwan. Transpl Infect Dis 2012;14(5):502-9. (2015 IF=1.459 Rank 17/25, transplantation)
8. Cheng A, Fung CP, Liu CC, Lin YT, Tsai HY, Chang SC, Chou AH, Chang JY, Jiang RH, Hsieh YC, Su IJ, Chong PC, Hsieh SM.A Phase I, randomized, open-label study to evaluate the safety and immunogenicity of an enterovirus 71 vaccine. Vaccine. 2013 May 7;31(20):2471-6. (2015 IF=3.413 Rank 36/124, medicine, research & experimental)
9. Wu HS, Kuo SC, Chen LY, Chiang MC, Lin YT, Wang FD, Fung CP. Comparison between patients under hemodialysis with community-onset bacteremia caused by community-associated and healthcare-associated methicillin-resistant Staphylococcus aureus strains. J Microbiol Immunol Infect. 2013;46(2):96-103. (2015 IF=2.955, Rank 27/83, infectious diseases)
10. Kuo SC, Lee YT, Yang SP, Chiang MC, Lin YT, Tseng FC, Chen TL, Fung CP. Evaluation of the effect of appropriate antimicrobial therapy on mortality associated with Acinetobacter nosocomialis bacteraemia. Clin Microbiol Infect. 2013;19(7):634-9. (2015 IF=4.575 Rank 10/83, infectious diseases)
11. Wang FD, Liao CH, Lin YT, Sheng WH, Hsueh PR. Trends in the susceptibility of
commonly encountered clinically significant anaerobes and susceptibilities of blood
isolates of anaerobes to 16 antimicrobial agents, including fidaxomicin and rifaximin,
2008-2012, northern Taiwan. Eur J Clin Microbiol Infect Dis. 2014; 33(11):2041-52.
(2015 IF=2.857, Rank 29/83, infectious diseases)
12. Lin TL, Chuang YP, Huang YT, Hsieh PF, Lin YT, Wang JT. Identification of an immuno-dominant protein from Klebsiella pneumoniae strains causing pyogenic liver abscess: implication in serodiagnosis. BMC Microbiol. 2014 Dec 21;14(1):321. (2015 IF=2.581, Rank 58/123, microbiology y)
13. Huang YW, Liou RS, Lin YT, Huang HH, Yang TC. A Linkage between SmeIJK Efflux Pump, Cell Envelope Integrity, and σE-Mediated Envelope Stress Response in Stenotrophomonas maltophilia. PLoS One. 2014 Nov 12;9(11):e111784. (2015 IF=3.057, Rank 11/63, multidisciplinary sciences)
14. Pan YJ, Lin TL, Lin YT, Su PA, Chen CT, Hsieh PF, Hsu CR, Chen CC, Hsieh YC, Wang JT. Identification of Capsular Types in Carbapenem-Resistant Klebsiella pneumoniae Strains by wzc Sequencing and Implications for Capsule Depolymerase Treatment. Antimicrob Agents Chemother. 2015 Feb;59(2):1038-47 (2015 IF=4.415 Rank: 22/123, microbiology)
15. Huang YW, Hu RM, Lin YT, Huang HH, Yang TC. The Contribution of Class 1 Integron to Antimicrobial Resistance in Stenotrophomonas maltophilia. Microb Drug Resist. 2015 Feb;21(1):90-6. (2015 IF=2.529 Rank: 40/83, infectious diseases)
16. Cheng YH, Lin TL, Pan YJ, Wang YP, Lin YT, Wang JT. Colistin Resistance Mechanisms in Klebsiella pneumoniae Strains from Taiwan. Antimicrob Agents Chemother. 2015 May;59(5):2909-13. (2015 IF=4.415 Rank: 22/123, microbiology)
17. Huang HH, Lin YT, Chen WC, Huang YW, Chen SJ, Yang TC. Expression and Functions of CreD, an Inner Membrane Protein in Stenotrophomonas maltophilia. PLoS One. 2015 Dec 23;10(12):e0145009. (2015 IF=3.057, Rank 11/63, multidisciplinary sciences)
18. Huang YW, Wu CJ, Hu RM, Lin YT, Yang TC. Interplay among membrane-bound lytic transglycosylase D1, the CreBC two-component regulatory system, the AmpNG-AmpDI-NagZ-AmpR regulatory circuit, and L1/L2 β-lactamase expression in Stenotrophomonas maltophilia. Antimicrob Agents Chemother. 2015 Nov;59(11):6866-72. (2015 IF=4.415 Rank: 22/123, microbiology)
19. Wu CJ, Huang YW, Lin YT, Yang TC. Inactivation of Lytic Transglycosylases Increases Susceptibility to Aminoglycosides and Macrolides by Altering the Outer Membrane Permeability of Stenotrophomonas maltophilia. Antimicrob Agents Chemother. 2016 Apr 22;60(5):3236-9. (2015 IF=4.415 Rank: 22/123, microbiology)
20. Cheng YH, Lin TL, Lin YT, Wang JT. Amino Acid Substitutions of CrrB Responsible for Resistance to Colistin through CrrC in Klebsiella pneumoniae. Antimicrob Agents Chemother. 2016; 60(6):3709-16. (2015 IF=4.415 Rank: 22/123, microbiology)
21. Wu CJ, Huang YW, Lin YT, Ning HC, Yang TC. Inactivation of SmeSyRy Two-Component Regulatory System Inversely Regulates the Expression of SmeYZ and SmeDEF Efflux Pumps in Stenotrophomonas maltophilia. PLoS One. 2016 Aug 11;11(8):e0160943. (2015 IF=3.057, Rank 11/63, multidisciplinary sciences)
22. Chiu SK Chan MC, Huang LY, Lin YT, Lin JC, Lu PL, Siu LK, Chang FY, Yeh KM. Tigecycline resistance among carbapenem-resistant Klebsiella Pneumoniae: Clinical characteristics and expression levels of efflux pump genes. PLoS One. 2017 Apr 7;12(4):e0175140
23. Pan YJ, Lin TL, Chen CC, Tsai YT, Cheng YH, Chen YY, Hsieh PF, Lin YT, Wang JT. Klebsiella Phage ΦK64-1 Encodes Multiple Depolymerases for Multiple Host Capsular Types. J Virol. 2017 Feb 28;91(6) e02457-16.
24. Huang HH, Chen WC, Lin CW, Lin YT, Ning HC, Chang YC, Yang TC. Relationship of the CreBC two-component regulatory system and inner membrane protein CreD with swimming motility in Stenotrophomonas maltophilia. PLoS One. 2017 Apr 24;12(4):e0174704
25. Huang YW, Lin CW, Ning HC, Lin YT, Chang YC, Yang TC. Overexpression of SmeDEF Efflux Pump Decreases Aminoglycoside Resistance in Stenotrophomonas maltophilia. Antimicrob Agents Chemother. 2017 Apr 24;61(5) e02685-16.